No results were found for the filter!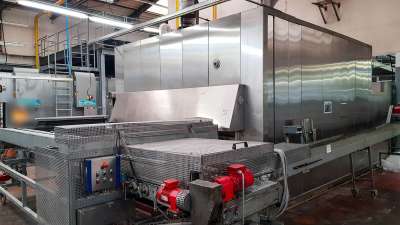 W.P. NU 3000/24 Net belt ofen
W.P. NU 3000/24 Net belt ofen Net belt oven Producer: Werner & Pfleiderer Control: Manual Delivery: Now Terms of deli.: Ex works Location: DE Condition: Very good Working width 3000 mm Working length 24 meters inlet and outlet Overall...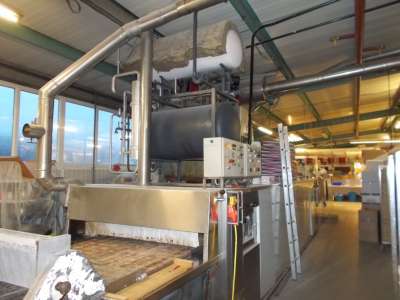 Daub Steel plats Tunnel Oven
Daub tunnel oven, steel plate oven - YOC: 1984, Daub, special construction - Termo oil plant on oven, therefore no separate heated room necessary - Thermo-oil plant 2010 overhauled and z.T. rebuilt, - Dimensions oven: L / W / H without...