No results were found for the filter!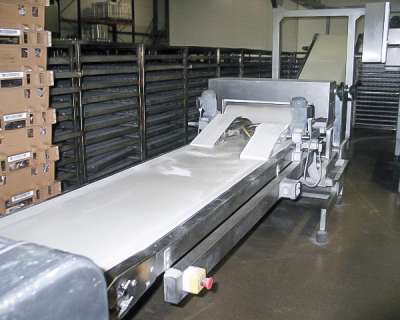 Rijkaart Dough Lamination Line
Rijkaart Dough Lamination Line Group Lamination Line Producer Rijkaart Control manual Delivery according to prior agreement Terms of deli. ex works Location Netherland Techn. Data Rijkaart laminating line. For Danish pastries, puff...
BTI Dough Lamination Line U Shape, New Line
Dough Lamination Line in U Shape for Puff pastry Technical Specification: Table profile width: 770mm Conveyor belt width: 700mm Elecrtomechanical Components: Omron, Weintek Motor / Gear Motor: Tramec Plc: Omron Touch Screen: Weintek All...